WELCOME TO OUR 'AT A GLANCE' SUSTAINABILITY REPORT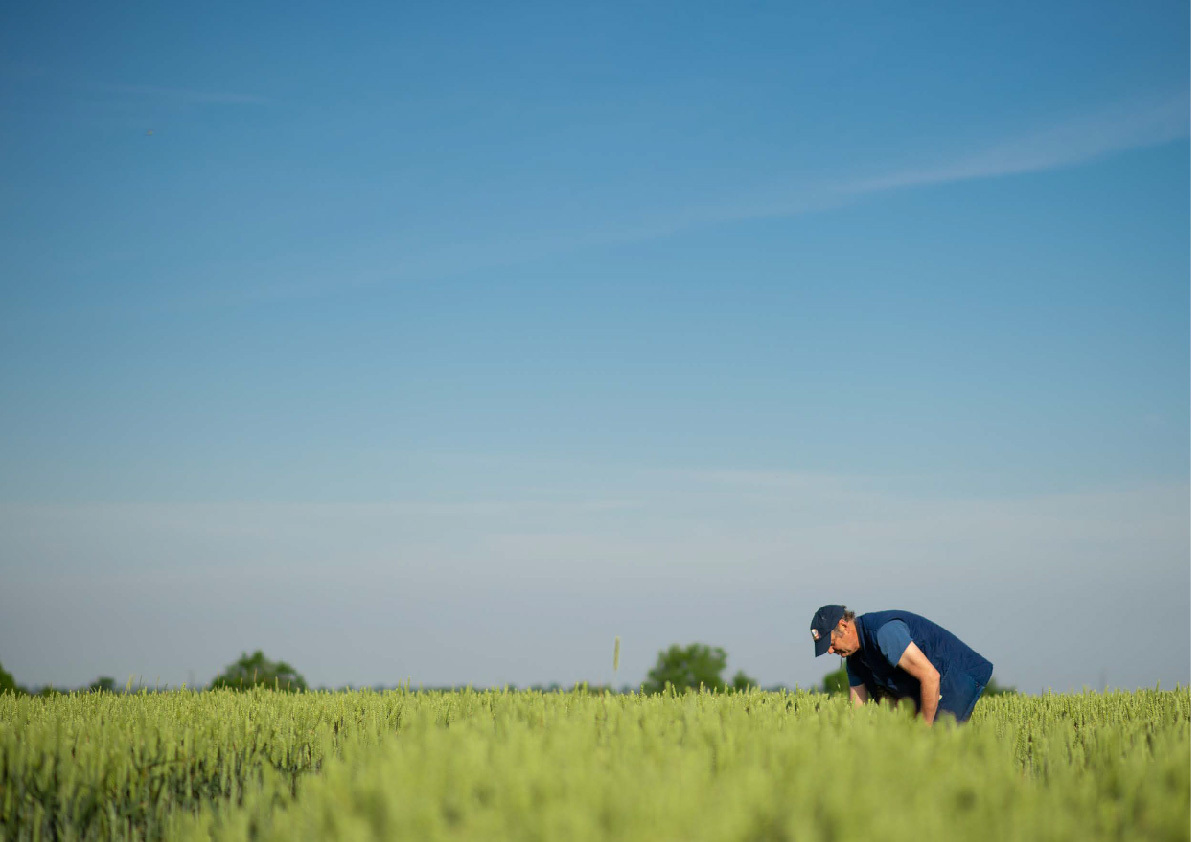 Welcome and thank you for taking the time to see what we've been up to at weetabix!
"When it comes to sustainability, the last year has been a story of strong and steady progress for us. I continue to be impressed with how well our teams focus on meeting our targets and chasing progress across every part of our business." "All this work has been done as the nation recovers from the pandemic and learns to deal with the pressures of the post-Covid era. Even during a time when living costs are increasing and we face more uncertainty, I'm so proud that Weetabix continues to provide a nutritious, tasty and affordable breakfast." "I'm also extremely grateful to all our brilliant people at Weetabix - from manufacturing teams and engineers through to warehouse operators and office-based support teams - for their tremendous efforts and dedication over the past year." "I would like to thank and celebrate our Growers' Group of farmers too, who despite facing significant challenges, have continued to support us wholeheartedly. In this report you will read about some excellent progress they have made over the past year in understanding how to lower the greenhouse gas emissions associated with our wheat growing." "Weetabix wouldn't be Weetabix without our people, and that has never been truer than in this year when we reach our 90th anniversary, which has given us the opportunity to both celebrate and reflect on our progress." "As we look forward to our next 90 years, we're showing no signs of slowing down. We're setting more ambitious sustainability goals and I'm really excited to see what we can achieve together.
Sally Abbott
Managing Director
Weetabix Food Company UK & Ireland
At a glance:progress to be proud of
Pillar 1
91 %
of our ingredient suppliers have signed up to our updated procurement standards
Pillar 2
99 % +
of our packaging is now widely recyclable
Pillar 3
5 m +
litres of water saved in a programme to capture and reuse condensate in our manufacturing process
Pillar 4
3 m +
breakfasts donated to FareShare and Magic Breakfast in the past year to ensure healthy breakfasts for those who need them